NEW FLORIDA SPINY LOBSTER GAUGES ARE HERE!
5 New Colors of Lobster Gauge's! According to the Law (FWC)Florida Wildlife Commision; you must carry a 3 inch measuring device in the water while Lobstering at all times!!
LOBSTER SLAPPER IS PERFECT!!
LEGALLY MEASURE YOUR LOBSTER
Just OPEN your LOBSTER BAND & MEASURE your Lobster! The Law (FWC) Requires you to measure the head or Carapace of the Lobster in the water and it must be at least 3 inches.
Our Gauge has perfect 3 inch Cutout to Measure your FL Lobster IN & OUT of the Water. CLICK ON LINK BELOW FOR LOBSTER RULES & REGULATIONS 2023 SEASON
FWC LOBSTER RULES & REGULATIONS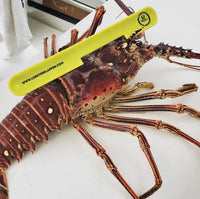 WRAPS ON ANYTHING
After you Measure your Lobster Just Wrap your Band Securely on your Boat, Dive Bag, or Anything! Your Gauge is ready for your next Dive or Lobster to Measure!
Never lose your lobster gauge AGAIN!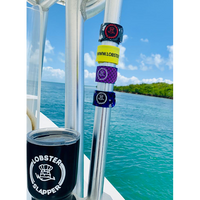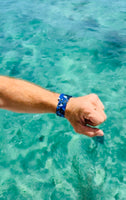 Wrap it on your Wrist While Diving 4 Lobster!
According to the Law (FWC) Florida Wildlife Commission, it is Required at all times while catching Florida Spiny Lobster to have a measuring device on you, like our Lobster Slapper Gauge! Never get Caught diving for Lobster without your Lobster Gauge again! Easily wraps on your wrist or anything !
Just Extend Band & Use 3" Cutout to Measure your Lobster !!
EASY TO FIND & USE
You can EASILY find your LOBSTER GAUGE on your wrist, so you can legally measure your CATCH in the water!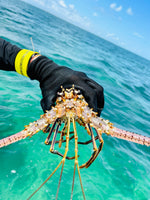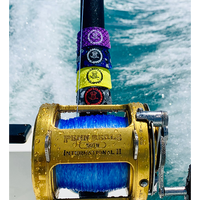 STAYS WRAPPED
Stays SECURE on any item, even in rough SEAS!
PICK YOUR FAVORITE DESIGN & GET SLAPPING!!!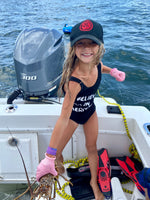 EASY FOR ALL AGES TO USE!
From the youngest diver to the oldest.
Just Slap it On!
Location
Also Available At
BASS PRO SHOPS
(5 locations from Tampa to Islamorada)
ScubaTech Key Largo
9901 Overseas Hwy,Key Largo,FL 33037
Sugarloaf Key/Key West KOA
251 State Rd 939, Sugarloaf Key 33042
Key Largo Campground
201 Overseas Hwy, Key Largo 33037
Jolene's Hidden Treasures & Boutique
91904 Overseas Hwy,Tavenier,Fl 33070
Captain Harry's 
8501 NW 7th ave, Miami 33150
Austin's Dive Shop
10525 S Dixie Hwy,Miami 33156
El Capitan Marine
14121 S Dixie Hwy, Miami 33176
Bite Me Bait Shack
24655 SW 112th ave Unit 10,Hmstd 33032
Don's Bait and Tackle
90 N Homestead Blvd, Homestead Fl 33030
Caribbean Club Key Largo
104080 Overseas Hwy,
Key Largo Fl 33037
Dalton Marine Supply Inc
26640 S Dixie Hwy, Homestead Fl 33032
Ocean Reef Club
201 Ocean Reef Dr, Key Largo 33037
Aquarium Encounters
11710 Overseas Hwy, Marathon,FL 33050
Isla Divers
264 State RD 436 Casselburry, FL 32707
Golden Rule Seafood
17505 S Dixie Hwy, Miami FL 33157
OUR MISSION: To help reduce Use of Plastic's & Help Keep Our Ocean's Clean!!
We use Local Recycled Lobster Traps for our Display's & We do not use Plastic Bags or Plastic on our Gauges or Packing! By reducing the use of Plastics in our Family Owned Business & Collecting Trash from our Local Ocean, We hope 2 provide a more Sustainable Future 4 Generation's 2 Enjoy!!!
Let's Get Some Bugz!
Don't Get CAUGHT by FWC Without it!!!